Automate
your customer engagement
Retain your customers easily using emails, sms, popular messengers and web pushes. Be the best in marketing with MACH-poweredMACH approach allows us to deliver top-quality, reliable, and scalable products effortlessly and fast with an almost limitless level of personalization that can satisfy even the most rigorous client.
Cloud environment and Headless architecture significantly speed up time to market, providing automation on all levels, from infrastructure provisioning to release processes. This allows our team to minimize operational work and focus on building products that meet businesses' needs and fulfill customer expectations. modern customer engagement platform!
No credit card for trial
GDPR- & CCPA-ready
Monthly subscription
Drag & Drop email builder
Pay-as-you-go!
What is Retainly?
Welcome to Retainly, the all-encompassing omnichannel engagement platform proudly hailing from Ukraine. Effortlessly automate emails, SMS messages, and push notifications, ensuring your valued customers keep coming back for more.
With its user-friendly design, Retainly makes it a breeze to execute high-impact campaigns across all communication channels.
Retainly helps your marketing and product teams to:
Retainly simplifies the process of boosting customer retention, all while lightening the workload for your marketing team.
Embrace Retainly to keep your customers captivated and nurture more enduring, robust relationships.
Streamline administrative tasks
Unleash the full potential of your marketing tech stack by overcoming complexities that limit most marketers to just 10-15% usage.
Reduce IT reliance
Decrease the need for ongoing IT support, enabling marketers to manage their tech stack independently.
Track key metrics with ease
Provide product and marketing teams with efficient tools to handle increasing demands and limited resources.
Move the leads through the funnel faster
Launch campaigns swiftly by overcoming the challenges of fragmented tools and complex features.
Unify your MarTech stack
Eliminate cumbersome manual processes and data silos by integrating marketing platforms for smooth operation.
Make room for creativity
Spare marketers from spending unnecessary hours learning a multitude of disconnected tools, allowing creativity to thrive.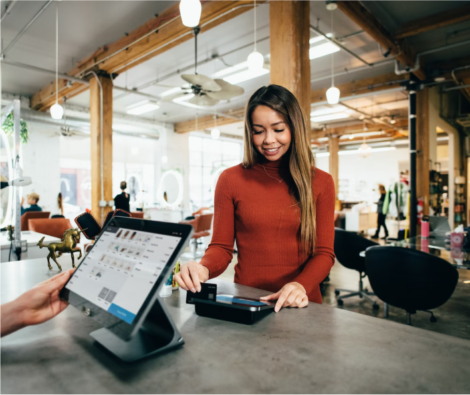 Retainly for industries
Whether you're in eCommerce, retail, FinTech, iGaming, or the HoReCa (hotels, restaurants, and catering) industry, Retainly has something for you! Our easy-to-use, low-code platform offers seamless automation and handy pre-built integrations with a variety of marketing tools.
In a world where customers expect the best and competition keeps getting tougher, Retainly is here to help you shine bright among the rest.
Join the many companies worldwide who are already enhancing their customer engagement with Retainly, and experience the difference it makes!
Learn more
Do more with less
using Retainly
The moment you start harnessing the power of Retainly, you'll witness a significant transformation in your marketing efficiency and customer retention achievements, propelling your business toward unparalleled success.
Our existing customers have already:
Increased probability of upselling to an existing customer
Increased the sales productivity
Nearly 80% of marketers reported an increase in conversions as a result of automation.
by Invesp
40% of marketers believe automation has a positive effect on business performance.
by ResearchGate
One in five companies generates 30% to 40% of their sales digitally.
by Business Insider
Marketing automation statistics show that 80% of marketers reckon the tool is one of the most significant contributors to their success.
by Startup Bonsai
Don't miss the chance to improve your marketing automation in fast changing environment
It's an excellent tool, feature-packed and very smart. It's an amazing feat by such a small team to get something this good out to market during wartime
Retainly is designed to help businesses improve the loyalty and engagement of their customers, and to create added value. The platform achieves this by automating exclusive user experience delivery, based on the behavioural patterns of each individual user.
It is way too challenging to compete in technology because it seems like everything has already been invented. When we created Retainly, we didn't want to make another marketing automation platform, but we tried to equip it with only the functionality modern marketers really need.
Try Retainly today
Discover the power of Retainly for your business by experiencing it firsthand.Schedule a personalized demo today and let Retainly transform your marketing journey!