Industries
Make every customer a long-term customer
Retainly's automated engagement platform helps businesses fulfil their growth potential by supporting customer retention across every touchpoint - and it's already being used successfully by companies like yours, across a number of industries.
A seamless eCommerce operation needs many different factors to be successful: packing, shipping, supply chains, human resources, business planning and much more. Retainly can help you free up vital admin time by automating key parts of your eCommerce marketing:
Email automation: create, test and monitor email campaigns with ease, to cross-sell, up-sell, boost engagement, and increase open rates by up to 70%
Customer analytics: automated tools help you monitor purchase histories, lead conversions and more with accurate data, giving you a clear insight into performance
Automated workflows: let Retainly guide your customers through their journeys and handle payment gateway processing 24/7 to improve your marketing productivity
Average Order Value strategies: identify star-performer products and analyse price changes to inform strategies for boosting your AOV
Related article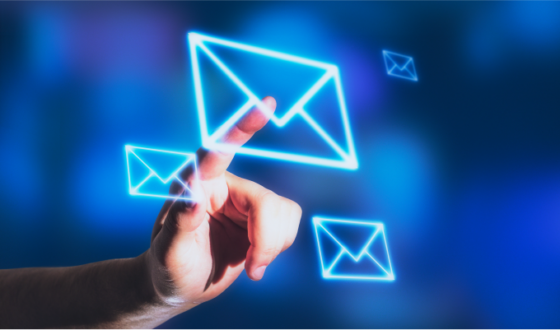 January 17, 2023
A guide to eCommerce email marketing
The eCommerce sector continues to grow exponentially, as consumers enjoy the flexibility and convenience that comes from shopping online, as well as the ability to receive personalised retail experiences. That's why the total value of global eCommerce sales is expected to reach more than $1trillion by 2023.
Read article
Today's customers want seamless experiences across every touchpoint, both physical and digital. Data integration, customer segmentation and marketing campaign management takes time and adds complexity to the task of creating smooth customer journeys. Retainly helps you turn more customers into loyal advocates:
Customer segmentation: send the right communications to the right people, to save time, increase conversions and ensure your sales team only deal with qualified leads
Personalisation: behaviourally triggered emails and personalised web experiences can help you tailor customer journeys and forge better relationships
Automated engagement: trigger consumer feedback and reviews, and re-engage
customers when they become distant, to improve overall customer lifetime value
The fragmented nature of the FinTech sector makes it difficult to acquire and retain customers, as instant customer gratification is difficult and new entrants constantly shake up the marketplace. Innovating while protecting personal and financial data is also a vital balancing act to strike. Retainly enables FinTech companies to automate more, and innovate safely:
Automation: save time and focus on growth and creativity by automating workflows, email marketing, reporting, lead qualification and much more
Lead management: following up qualified leads and delivering relevant real-time information, like ID verification and bank account linking, makes it easy to keep leads active
Data analysis: get detailed data on user engagement and interaction, and automatically sync them to analytics tools for insights that can help optimise processes, campaigns and content
Testing and reporting: visualise the link between individual messages or entire customer journeys and engagement and revenue, so you can accurately track ROI
Related article
November 16, 2022
The state of fintech marketing in 2022
The world of fintech is continuing to enjoy a boom period, as more and more innovations are reaching the market from ambitious start-ups all the time. Furthermore, the public is benefitting from more choice and flexibility in the financial services and functions available to them – Fortune says nearly 90% of Americans now use fintech in some way.
Read article
Competition in the digital gaming space has never been greater, so intelligent marketing and brand-building is vital to stay ahead of the game. Yet player data needs to be used in a compliant fashion to ensure you meet changing regulatory requirements around responsible gambling. Retainly can take away the strain and help you foster meaningful interactions between you and your users:
Marketing automation: simplify and streamline marketing tasks like headlines, images and calls to action, and free up time for more creative and innovative work
Personalisation: engage customers with tailored real-time messaging, to increase retention and decrease churn through improved user experiences
Smart advertising: use automated testing and tooling to fine-tune ads in response to customer reactions, both inside and outside of games
Related article
October 31, 2022
Creating the perfect marketing strategy for iGaming
The iGaming industry is full of opportunities for both profitability, and innovation. But achieving this can be easier said than done, for a host of different reasons. Firstly, it's a highly competitive marketplace, where countless organisations are competing with each other to gain the interest and stakes of customers. This market saturation means that the total value of the gaming market.
Read article
This sector generates huge amounts of data on customer behaviour – data that can provide huge insights into their preferences, in turn creating new opportunities for personalisation. Retainly gives hospitality businesses the tech they need to exploit their data, without giving them cost or time headaches:
Tailored messaging: set up customised rules that send the right messages to the right people at the right times, so you can spend your time on other important
duties
Personalised experiences: tailored, targeted content gives customers the personalisation they want, and automation is the only way to achieve it on a large
scale
Automated emails and booking: use marketing automation functionality that brings social media, email, web and other touchpoints together, and encourage customers to book
Compare Retainly with other solutions
Functionality & Terms
Retainly
Customer.io
Bloomreach
Braze

Web tracking

Track any actions of your contacts with Retainly Web and Mobile SDK.

Unknown users tracking

Track and angage users who are not logged in to your system.

CSV Import

Bulk Contact Upload that allows you to import over 10,000 contacts in a few clicks as a CSV file.

API and DB import

Simple API or DB import straight from your CRM or Data Base.

Segments

Segment your contacts to provide personalized communication via simple and extended segments.

Aggregate Segmentation

Segment not only by user events, but by their life metrics such as: summ of purchase for period, quantity of purchases for period, everage purchase summ etc.

Workflow

Create workflows that allows to automate a great deal of work.

Single Campaigns

Send one-time campaigns in few clicks.

soon

Dashboard

Overview main information about system and contacts in a meter of a second and react fast with help of valuable analytics.

Workspaces

Create multiple independent workspaces to work with different brands, customers or countries.

Customers Export

Download created Segments.

Free web pushes

Send free web pushes via Retainly web pushes.

Funnel Analytics Beta

Ability to see real path of users and detect their churn pints.

Flow Analytics

Ability to create funnels and analyze it's result.

soon

View driven Analytics

Ability to see in real-time user actions such as page-views click etc.

soon

Cohort Analytics

Ability to visualize repeated customer engagement with your business.

soon

Unsubscribe Groups

Manage Opt-out process and groups to meet GDPR policy.

E-commerce Integrations

Connect your e-store like Shopify within 5 minutes to receive info about your customers.

soon

Time for API integration

1-2 weeks

1-2 weeks

2-3 month

1 month

Free Integration

Don't charge extra for help with API integration.

Transparent pricing
Get in touch
Whatever your industry, you can save time, cut costs, improve customer retention and embrace all the possibilities of automation with Retainly. To find out more talk to the Retainly team today.