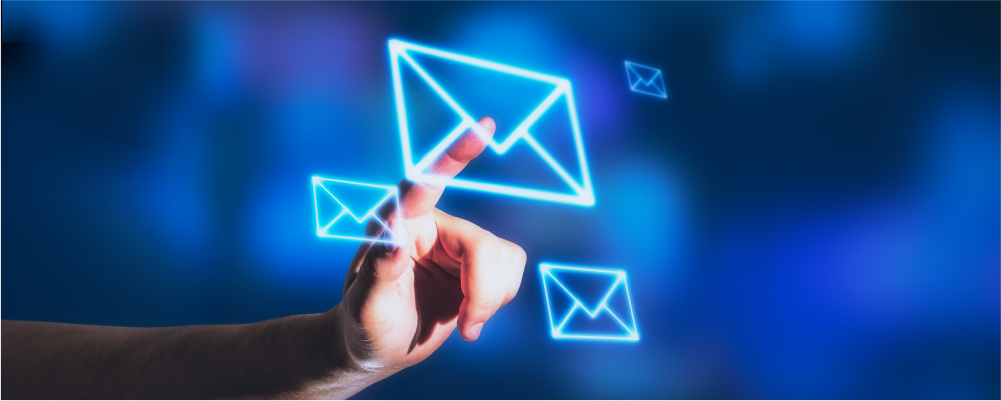 The eCommerce sector continues to grow exponentially, as consumers enjoy the flexibility and convenience that comes from shopping online, as well as the ability to receive personalised retail experiences. That's why the total value of global eCommerce sales is expected to reach more than $1trillion by 2023.
However, running a successful eCommerce business is not without its own unique challenges, especially as the popularity of the sector means that the market is heavily saturated. eCommerce businesses have to stand out from the crowd with their marketing, and give customers seamless experiences that are just as smooth and intuitive online as they would be offline.
In this blog, we'll explore the value that eCommerce email marketing software can make in attracting, satisfying and retaining customers, whatever goods and services you sell.
The role of eCommerce email marketing
The value of marketing in the eCommerce world is neatly summed up in this quote from Walmart's CEO Joel Anderson:
You can't just open a website and expect people to flood in. If you really want to succeed, you have to build traffic.
That's where email marketing comes in. It may seem like a relatively old-fashioned way of communicating with prospective customers, but it remains one of the best methods for getting detailed information to them. For things like order confirmations, delivery information, receipts and loyalty offers, it remains the most reliable option out there.
And while it's easy to think that this kind of marketing will be irritating or inconvenient to customers, this often isn't the case. According to Marketing Sherpa, 91% of customers are happy to hear from the companies they're interested in shopping with.
Five top eCommerce email marketing tactics
Getting email marketing right needs careful planning and consideration, but it's worth putting in the effort because the rewards on offer are enormous. As Hewlett Packard's President and CEO Meg Whitman says: "Communication is at the heart of eCommerce and community." Here are five top strategies we recommend:
Start with welcome emails: you may not be aware, but welcome emails – the first comms you send to newly signed-up customers – are some of the most effective. Their open rates are as much as 86% more than other emails, and their revenue generation is up to 320% more. These emails don't have to be a one-off: a planned series of welcome emails can help customers feel valued, and give them all the information they need on what they'll get from you in the future.
Personalise: home furnishing retailer Wayfair is a market leader in customer engagement, and personalisation is the reason why: more than 70% of all the emails they send to purchasers are personalised. Customers love the individual approach and receiving information that's specifically relevant to them: using analytics of customer behaviour can help you work out which information will resonate best with each customer.
Test your campaigns: did you know that when running for U.S. President in 2012, Barack Obama's team used split testing for his email marketing – and the results meant a difference of $2.2million in fundraising? Simultaneously sending out two different versions of emails, and measuring the variations in their respective performance, can help you understand what works and what doesn't. Then you can adjust future messaging for greater chances of success.
Upsell and cross-sell where possible: if you're already sending an email to a customer (for example, confirming an order), then you should take the opportunity to promote other products that may also be relevant to them. For example, if they've just bought a tablet from you, they may need a case to go with it. As Paul Graham, Cofounder of Y Combinator says: "You can't wait for customers to come to you. You have to figure out where they are, go there and drag them back to your store"
Follow up leads with eCommerce email marketing automation: stitching all of the above points together is much easier and effective with the use of technology. The use of eCommerce email marketing software like Retainly means that perfectly timed, automated email campaigns can be set up to target customers with the right comms at the right time. This can range from welcome emails and cart abandonment follow-ups, through to birthday emails and limited-time promotions.
In summary
Keeping hold of interested customers in the long-term has never been tougher for eCommerce businesses. However, those who can achieve it through effective email marketing are far better-placed to maximise revenue and profitability than those that can't. The use of an automated engagement platform can help these email marketing programmes run as smoothly and effectively as possible. 
Retainly's customer engagement platform makes it easier to automate the email marketing communications that customers want. Take a closer look at how we can support your business here.