Automate to create
The automated engagement platform to drive customer retention
Retain every type of customer
Retainly is built to ensure that more of your customers come back to your business, time and again. It's easy to learn and work with, which means you can execute impactful campaigns without the hassle. With Retainly, you can keep your customers engaged and build stronger, longer-lasting relationships.
The vast majority of marketers only use 10-15% of their available marketing tech stack, because it is too complex to work with.
Marketers need continual support from their IT department to manage their tech stack.
Product and marketing teams are stretched and increasingly asked to do more with less.
Campaigns take too long to get to market because of fragmented tools and overly-complex features.
Many businesses are using different marketing platforms that aren't integrated - resulting in cumbersome, manual processes and data siloes.
Marketers have to spend unnecessary time learning how to use many disparate tools.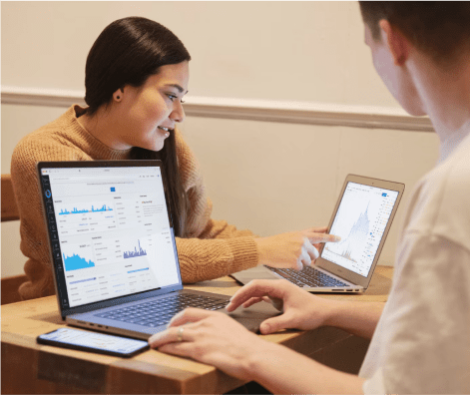 Suitable for every industry
Retainly is already being used successfully by companies all over the world to take their customer engagement to the next level. Businesses in eCommerce, Retail, FinTech, iGaming, HoReCa (hotels, restaurants and catering) and more are already taking advantage of its low-code functionality, user-friendliness, intuitive automation, and pre-built integrations with a range of other marketing tools.
At a time when customer expectations are higher than ever, and competition is intensifying, Retainly can be the key to help you stand out from the crowd.
Compare industry features
The Retainly
difference
From the day you start using Retainly, you'll see a noticeable difference in your marketing performance and customer retention results.
Our existing customers have already:
Increased probability of upselling to an existing customer
Increased the sales productivity
Nearly 80% of marketers reported an increase in conversions as a result of automation.
by Invesp
40% of marketers believe automation has a positive effect on business performance.
by ResearchGate
One in five companies generates 30% to 40% of their sales digitally.
by Business Insider
Marketing automation statistics show that 80% of marketers reckon the tool is one of the most significant contributors to their success.
by Startup Bonsai
Transform your engagement
When you use Retainly, you get access to a comprehensive suite of functions and features, all rolled into a single, easy-to-use platform:
Advanced customer base management: ensure you're using the latest customer data for best results
Improved segmentation: target and personalise your comms with customisable segmenting
Email automation: create engaging emails with ease through our drag-and-drop builder
Omnichannel communication: coordinate journeys across SMS, email, web hooks and push notifications
Workflow construction: map out journeys to reduce the number of customers that drop out
Customer behaviour analytics: gain insights to learn which comms work best, when and with whom
Find Retainly on the world's leading software reviews and selection platforms.
Retainly is your all-in-one app to automate emails, web push notifications, and SMS messages to retain customers and drive lifetime value. Automate communication and further interaction with inbound leads while providing a personalized experience. Using Retainly, you can instantly connect with trial users, blog subscribers, and leads with demo requests, automate lead nurturing throughout the sales cycle and re-engage inactive opportunities. Retain your customers and accelerate your growth with Retainly!
Try Retainly today
The best way to explore the potential of Retainly for your business. Register for a free trial today, or book a demonstration.