Hi there! The pace of digital marketing automation never slows, right? We're keeping up by making some exciting updates to Retainly, and we're excited to share the newest addition to our feature set. After introducing marketing funnel analytics and demo workspaces, it's time to welcome our next release — RFM segmentation! 
Let's look at what lies at the heart of these three letters and how this feature can enhance your marketing strategies. If you care about long-term client loyalty, we bet you'll love RFM marketing automation… and here's why. 
Why Retainly's users need
RFM segmentation
We have a lot planned for the future at Retainly, but RFM segmentation was at the top of our list, as effective customer segmentation can be such a challenge.
Of course, you want to get a handle on your customers for effective targeting, but with so many overlapping segments and groups, one wrong move can mean goodbye to customers. 
Just take a look at your options:
Demographic segmentation

: by age, gender, income, education, or occupation

Geographic segmentation

: by country/region, city/urban/rural, or climate

Psychographic segmentation

: by lifestyle, personality traits, values, or interests/hobbies

Behavioral segmentation

: by purchase behavior, usage rate, or price-sensitivity

Firmographic segmentation (B2B)

: by company size, industry, location, or revenue
It's enough to make your head spin, huh? And we didn't even mention a sixth variable — purchase stage (awareness, consideration, and decision).
We developed RFM segmentation for Retainly to give our customers a simpler way to segment customers more effectively and avoid three big consequences of poor segmentation: customer churn, data mismanagement, and wasted resources.
Let's explain what we mean.
Bulk messages

=

spammy messages? 
Sadly, marketing automation has come to mean bombarding customers with spam for many marketers. But fortunately, our recent interview with Cardin Campbell dispelled exactly this myth.
Marketing automation is like a fire: it can cook a juicy steak or burn down a house if you're not careful. Cardin Campbell, СЕО of trac
In this sense, better segmentation through RFM analysis is like a fire hydrant. Or even better, like a non-stick pan! 
With RFM segmentation, your bulk emails won't look like spam since you can send the right message to the right customers. Most importantly, you'll quickly recognize at-risk customers and tailor mass email campaigns to win them back as loyal customers. Finally, you'll retain control over everything that goes on in your customer base and won't scare away an already cooled-off customer with an irrelevant email.
The GDPR is watching you
Poor segmentation can also be a fast track to some hefty GDPR fines. Take the right to be forgotten, the jewel in the crown of the GDPR.
With millions of customers in your database, tracking and deleting every bit of personal data related to a specific client can be challenging if they aren't segmented correctly. 
Italian telecommunication company TIM is a good example of where you don't want to be. TIM was fined €27.8 million by the Italian Data Protection Authority for making multiple unsolicited marketing calls to people who weren't its customers. In other words, TIM didn't properly oversee its call centers and failed to manage its do-not-call lists correctly.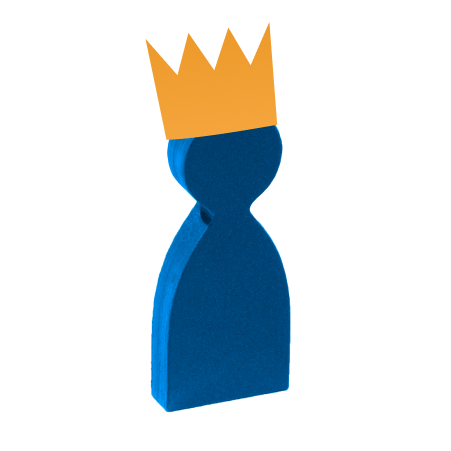 You can lose out on high-value customers
TIM's missteps actually cost them much more than €27.8 million since they also wasted time and energy making so many pointless calls. This leads us to another issue with poor customer segmentation: inefficient resource allocation. Where would you rather spend your budget: on disinterested customers and court fees or nurturing your properly segmented, high-value clients and treating them accordingly?
We could continue discussing what segmentation can mean for your marketing campaigns — and, ultimately, your brand image and profits — but let's move on with a quick RFM refresher.
What is RFM segmentation?
Your customers are what keeps your business going. But do you really know them? What are their behaviors and preferences — and ultimately, their value for your company?
Without this data, you're missing out on a goldmine of insights. Luckily, there's a simple but powerful way to access it: with RFM customer segmentation.
RFM stands for recency, frequency, and monetary value — three metrics you can use to determine customer loyalty. The tried-and-true RFM segmentation model groups your customers based on their purchase history and engagement level, which leads to better-targeted campaigns and communication.
Let's look at each metric individually.
First up is recency. As you can guess, this metric shows how long it has been since your customer last showed up. If you haven't heard from them in a while, it's time to sound the alarm and get creative about how to reactivate your customer's loyalty with an enticing offer. Recency is the perfect metric to keep from losing customers who are about to leave.
Then, we have frequency, which is how often your customers show up. When someone visits your store, site, or social media channel regularly, you know they're engaged, invested, and like what you're doing. But if they only pop in once in a while, perhaps you're not playing their tune… That's the significance of the frequency metric.
Last comes monetary value, which is exactly what it sounds like. It demonstrates how much money customers spend at your company. High monetary value is the ultimate show of trust in your brand, and customers that rank there will need your continued love and care. 
The bottom line? RFM segmentation helps you avoid wasting time and money on customers who are unlikely to engage. You can then reallocate those resources to VIP customers who truly value your brand. Oh, and you won't have to repeat the mistakes of TIM. Simply sort your customers by recency, frequency, and monetary value to identify key segments, then tailor your offers and marketing to what each segment wants. Easy, huh?
With the primer over, it's time for the drumroll… Say hello to RFM segmentation for Retainly! Let's see what our new feature can do.
Get straight to the point (and your customer) with Retainly's
RFM segmentation
feature
RFM analysis is effective, but why not spice it up with some automation? That's exactly what we've done at Retainly. We've amped up our existing segmentation options to offer automated RFM segmentation, so your champions, loyal customers, and recent first-time buyers are now visible alongside at-risk customers who need attention right now. 
But that's not all! Here's what else you get:
Speed and accuracy

.

Dealing with a ton of data can drive you crazy, but no longer! Say goodbye to complex calculations and long divisions: Retainly does it all in seconds and with perfect accuracy.

Real-time insights

.

As the Arctic Monkeys song goes, "Forever isn't for everyone. Is forever for you?" The answer for even your most loyal current customers is probably "no," and this feature is great for checking if they're considering breaking up with you — so you can give them plenty of reasons not to.

Consistency

.

You know you need consistency to create a habit, right? In the same way, you need consistency to create a lasting bond with your customers. RFM for Retainly enables consistent communication and timing, so there's no need to set an alarm to remind yourself that you must re-engage a customer in two weeks.
OK, it's time to put our new feature to the test! 
How it works
The first step to setting up RFM customer segmentation in Retainly is to decide the event you want to focus on. It could be a purchase (in retail or e-commerce) or a bet (in iGaming). 
Next, pick the date field for the event and the field to calculate monetary value — this could be the purchase amount or bet amount. Finally, define the period for your analysis:
Once you've hit Run Analysis, you'll be greeted with a visual RFM matrix:
How can you use this data? Here are a couple of examples: 
RFM segmentation example

1

:

Let's say you want to rekindle a relationship with customers at risk of churn. You can create a workflow targeting customers in the About to Sleep, Need Attention, and At Risk RFM segments.
RFM segmentation example

2

:

Want to make a workflow for your most valuable customers to express gratitude with a special gift? Targeting Loyal Customers and Champions will make sure you hit the right spot.
You can also view detailed information for each segment and create your own segments based on these RFM segments.
Ultimately, every Retainly feature is designed to make your marketing process more intuitive and effective. And the best part is that you can check all our features out and see how our solution functions in your niche with our demo workspaces!
RFM for Retainly: Better targeting at your fingertips
With RFM segmentation for Retainly, you have a powerful RFM segmentation tool for understanding your customers better. RFM analysis gives you key insights into customer behavior and value, and Retainly's automation brings them to you at the click of a button, so you can:
Identify your best customers

to double down on serving them even better 

Reach out to and engage your at-risk customers

before they slip away 

Get back in touch with old customers

— they already know and trust you, so winning them back is easier than finding new ones
So what are you waiting for?
Go ahead and give our RFM analysis for customer segmentation a try today!