Back to all news
'Under Fire' Retainly Team proves Ukraine is Open for Business
June 24, 2022
Newage's new MarTech portfolio company is infused with Ukrainian resiliency as coding took place from bomb shelters.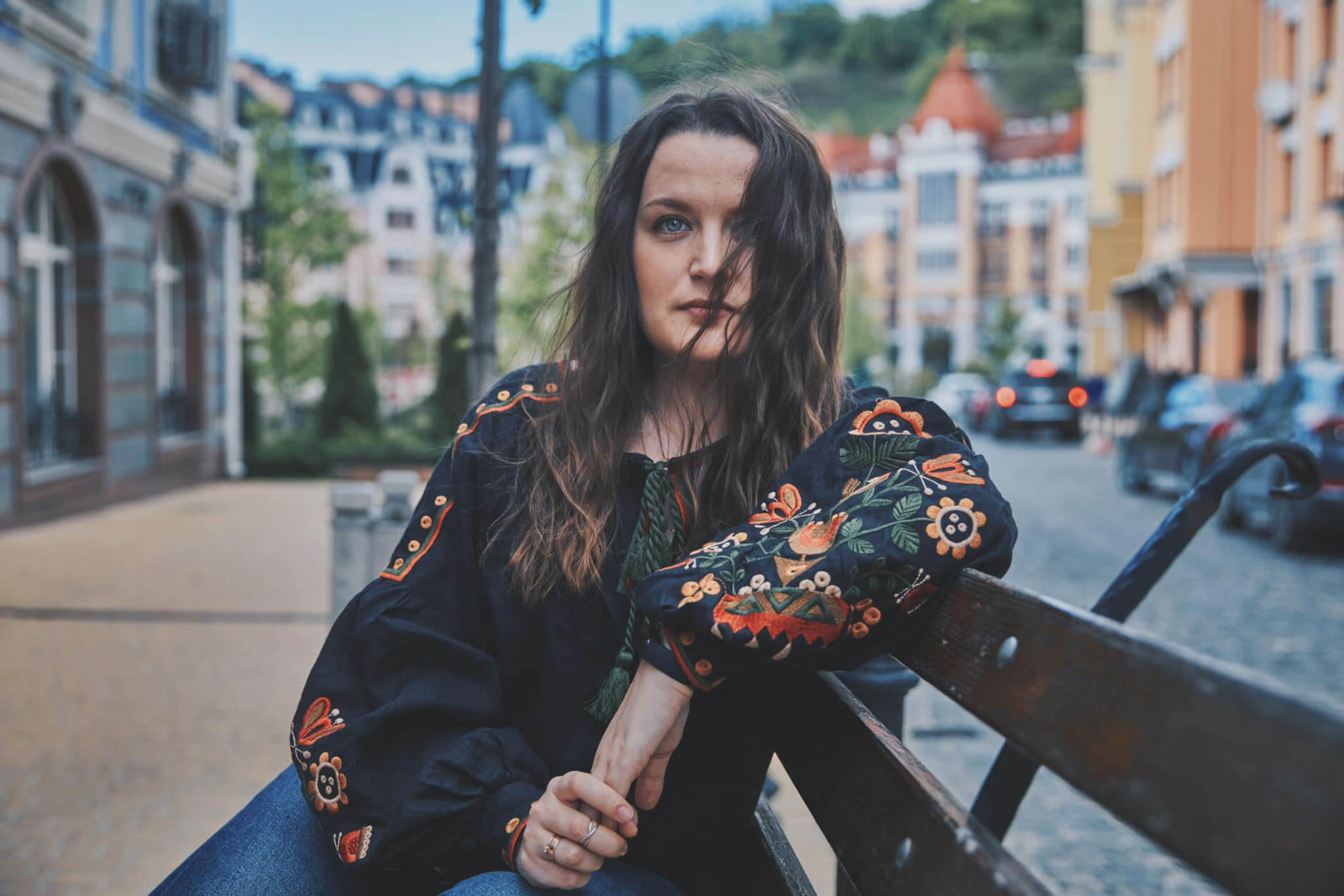 Olha is based in Kyiv. Today is a good day. 'A sunny day,' she says, 'and it looks like no war during this hour.'
It's not only a physical war, but an information war, a war against propaganda and a word-of-mouth campaign to make sure that the topic of Ukraine is everywhere, so that politicians, diplomats and businesses outside of Ukraine do not forget that we are living the war. We want businesses in Ukraine to use Retainly as an effective weapon for their targeted campaign to outreach foreign media for example and speak about their frontline stories. And then use Retainly to bring benefits to their business, so we are ready to invest here and support our people.Olha Olifirenko, Marketing Manager
Retainly has been made free to use for all Ukrainian users in a move to support Ukrainian businesses and private entrepreneurs that are now restoring operations. Retainly is also available on Pro IT Ukraine, an online platform where Ukrainians can find Ukrainian alternatives to Russian and foreign IT solutions.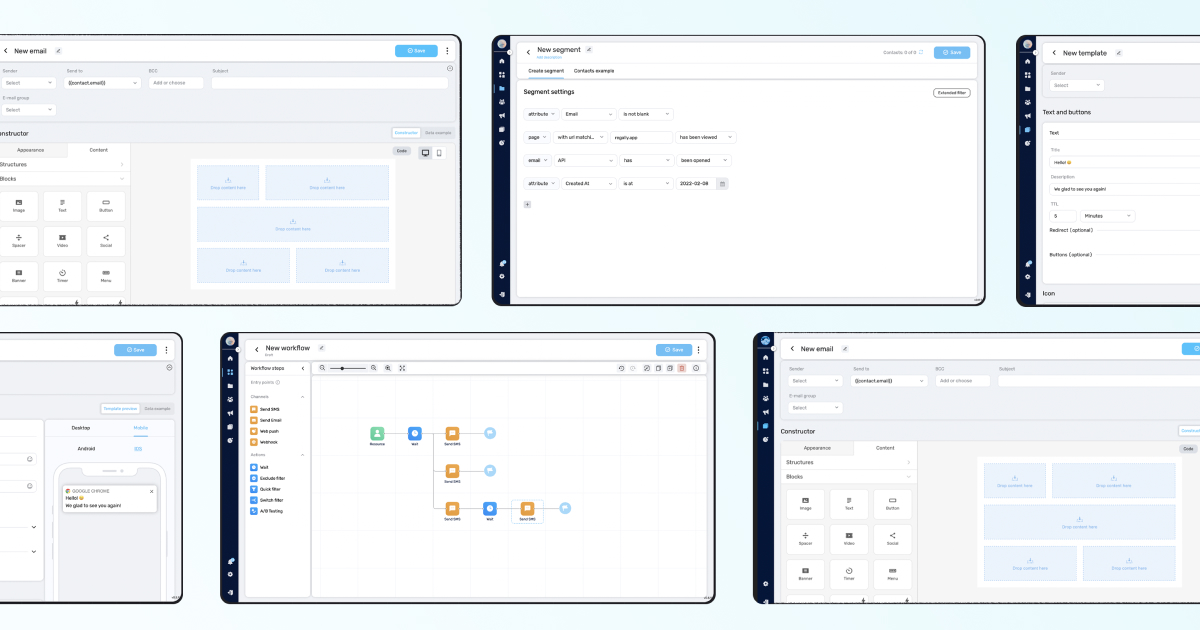 The team behind Retainly is Newage. Originally set up as an internal R&D team in gaming and fintech for an investment fund, Newage was spun off as an independent company and has grown to 204 employees over the last two years. Retainly was developed for internal clients and partners, including one of the largest micro-lending companies in Ukraine, to fill in functionality gaps of third party marketing tools. According to Newage CEO and co-founder Giorgi Aleksidze, 'incorporating more of the business processes and retention capabilities' sets it apart from other martech solutions.
Newage has established impressive software development and engineering credentials building an ecosystem of products and platforms in i-gaming, insurance, online banking and other industries. Newage technology expertise has been shared with the Ukrainian government in its efforts to maintain its sovereignty and in a number of volunteer projects for state institutions including the development of Ukraine's Compilation of Human Rights Violation Facts portal where Newage engineers developed the photographic and video evidence collection functionality for the prosecution of war criminals and the development of a platform to facilitate critical need prescription medicines reaching Ukrainians despite supply chain disruption because of the war.
Aleksidze, a computer software engineer, is originally from Georgia where he had already endured Russian military aggression – twice. This time he not only had to take care of himself and his family but also the people working for his company. A Business Continuity Plan had been drawn up before the war.
We needed a strategy for redundancy and one for growth in Europe. Currently at Newage's new office in Warsaw. We established a legal entity in Poland and plan to hire here. Not only to provide our employees with a safe place to stay and work but to start hiring in Europe as well. Georgy Alexidze, CEO
Aleksidze had seen the importance of the information frontline in the 2008 Georgian war. 'The information war was lost very quickly,' he remembers. The "deeply concerned" international response did not stop Russia from steamrolling Georgia, Moldova and Chechnya. Ukraine has been able to resist and fight back long enough for the world to take notice.
Aleksidze does not want Newage to be a monopoly supplier to an internal group of clients and partners.
Without proper competition in the market you can't really progress. Instead of staying within a controlled environment we will have a very demanding market telling us what it needs. Georgy Alexidze, CEO
Retainly is not aiming to replace email marketing automation giants like Hubspot or Mailchimp. 'It's not marketing automation,' Olifirenko explained. 'We decided to make an all-in-one engagement platform.' Retainly allows SMB companies to engage with customers across multiple channels and send targeted communications with a higher probability of sales conversion. Retainly launches with more than twenty integrations with popular martech tools to automate routine engagement and retention processes.
Product Owner Sanjulian Nis, now based in Bulgaria, conducted market research for Retainly before the launch, speaking with small businesses and offices of international companies in Ukraine.
We found that not all SMB companies know about marketing automation or engagement platforms. Our goal is to help medium and small businesses to use these solutions. Sanjulian Nis, Product Owner
Leading solutions are not affordable for small businesses in Ukraine and Central and Eastern Europe (CEE). Retainly was developed for a lower price point and with ease of use in mind. But companies outside of the CEE region have also been signing up for the Early Adopters Program. Swedish entrepreneur Petter Sehlin of Ping Payments gave Retainly a go. 'It's an excellent tool, feature-packed and very smart,' he reports. 'It's an amazing feat by such a small team to get something this good out to market during wartime.'
Olifirenko emphasizes that Retainly's free beta program serves not only to improve the product but also to build an international community of marketing professionals. 'Ukraine is very rich in IT specialists,' she says, adding that she has worked for companies like Microsoft and knows the UK market very well.
Together we can create very cool projects in the future. The main point now is to unite and show the power of Ukrainian teams. Sanjulian Nis, Product Owner