Back to all news
CRM vs. Marketing Automation
Not Rivals but Best Buddies. Yes, You Need Them Both.
February 9, 2023
We can't keep it under our hats any longer! We're excited to announce a new series of articles, "MythBusters!" Yep, we're going to take apart the popular myths around marketing practices that often harm our customers.
Don't worry! We won't grow mustaches, build complicated mechanical things, or blow anything up (well, maybe we'll wear berets). But we'll definitely go through marketing myths step-by-step, just like Adam Savage and Jamie Hyneman.
In today's episode, we'll bust one of the most popular myths among our clients — "CRM and marketing automation tools are the same."
Let's start our investigation by talking to an expert about the myth's origins and details.
Where did the myth of
CRM for digital marketing
come from?
Who knows about the origins of marketing myths better than Retainly's product owner Sanjulian Nis? The question is rhetorical, but Sanjulian's findings aren't. Let's take a closer look.
Sanjulian communicated with dozens of clients and found the problem: a third of customers don't know the difference between a CRM and a marketing automation (MA) tool. The worst thing he noticed was that myths about the similarity of CRM and tools for marketing create another myth — that they are interchangeable.
Sanjulian says:
People are often confused because they don't know what a marketing automation tool is at all, and they know little about CRM. They think if CRM software can segment audiences, add contacts, and automate sending emails, then it can cover all kinds of lead generation tasks. But audience segmentation in marketing automation and CRM differs drastically.
So, people think a marketing automation tool is the same as CRM because both can automatically send emails to people. Their thinking goes that if they add contacts to the MA tool, they can work with leads like in CRM. Or if they write a strong marketing email, CRM can work well for marketing goals. 
But can they? Let's see. 
What
marketing and CRM software
have in common
Comparing the functionality of CRM and MA tools, you may see a few similarities:
They have the same ultimate goal
CRM and MA tools serve the same purpose at their core — to optimize and simplify collecting and managing people's data to encourage them to buy a company's services or goods.
They automate and reduce manual tasks
As CRM and marketing automation tools are both designed to make the work of marketing and sales agents easier and more effective, they automate many mundane tasks. Collecting data without filling it in manually, sending emails according to triggers, and reminding agents to contact a prospect at a certain time are just some common use cases. Such automation saves employees' time and improves the outcomes of marketing and sales efforts. 
They provide you with analytics
MA tools and CRM are as good at analyzing and composing data in comprehensive reports as they are at collecting it. With a few clicks, you can have all the data you need to track progress or notice bottlenecks in your workflows. 
They optimize workflow
Using CRM or MA tools, you can fix those bottlenecks and build a workflow to shorten your marketing campaign or sales cycle. For example, with Retainly, you can build your workflow like a Lego house using a drag-and-drop constructor.
Now, we can see the heart of the problem — all these features, at first sight, make CRM and marketing automation tools look almost identical. We might as well ask you to tell Kira Knightly and Natalie Portman apart in a group photo.
And that's why we have to continue analyzing this myth. Let's dig into the main differences between CRM and marketing automation tools.
CRM vs. marketing automation tools
Long story short, the main difference between CRM and marketing tools is that they are aimed at different segments of audiences. This is the basis for all the other distinctions we'll consider now.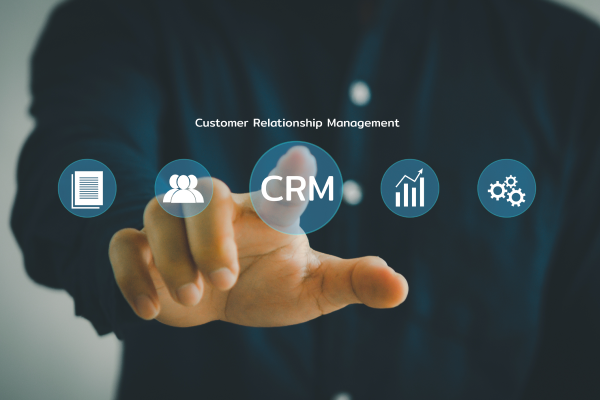 They have different objectives
Marketing agents use automation tools to generate leads, qualify them, hold their attention, and transfer potential customers to the sales department. Sales agents use CRM to know the exact interest points of prospects and convert them into sales in the shortest time possible. 
So, although the ultimate goal of these automation tools is the same, they have different objectives. Just like working on a group project back in school — as soon as you'd finished that PowerPoint presentation, everything else wasn't your worry. 
They work for different stages of the customer journey
With different objectives, CRM and marketing automation tools cover different stages of the customer journey. Agents with MA tools step up first and proceed to nurture leads until they're ready to consider a purchase. Sales agents cover only the last three stages by taking over leads, using their pain and interest points to sell, and closing deals.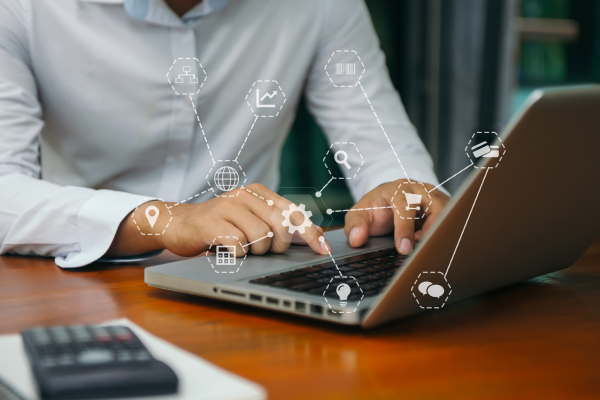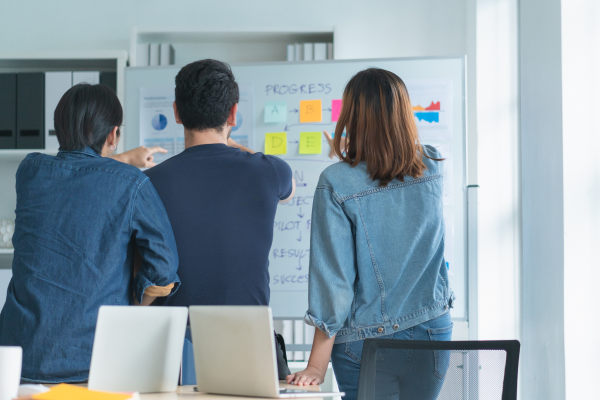 They serve different tasks and have different features
Each customer journey stage needs different tools and steps to reach the desired outcome. This is where the differences between CRM and MA tools and features are most apparent. 
MA tools usually have such features as:
Automated emailing to remind leads about their abandoned cart, welcome them, recommend products, congratulate them on birthdays, prompt them to reactivate their profile, etc. 

Automated emailing or messaging with useful articles, notes, or videos to nurture leads.

Social media posting tools.

Landing pages or forms to collect new leads' data.

Lead scoring tools to qualify leads.

ROI and marketing campaign reporting tools.
So, MA tools help marketing agents arouse interest and attract potential customers without wasting time on leads outside the company's target audience. And automation allows them to use all available methods the most effectively — send the right content and call to action at the right time.
But CRM's standard features include the following:
Automated recommendations and reminders to send a follow-up email, request a call, or join an assigned meeting.

All the information on the lead or client, including contact information, purchase history, history of interactions, notes from previous conversations, etc. 

Task creation for sales managers.

Sales forecasting.

Opportunity management.
Basically, sales agents have one job: to help prospects make a final decision and purchase the product. They don't need to lead them through the long funnel, qualify them, or check their intentions. All they need to do is stay organized to notice sales opportunities and use them promptly. And CRM systems are tailored to this purpose. 
That's it. The myth is busted: CRM and marketing automation tools aren't the same, and they can't replace each other as they cover different stages of working with prospects and customers. *We're throwing our berets in the air*
But what does this mean for you? That's easy — you should adopt and integrate CRM and marketing automation tools to multiply your sales. Let's see why. 
Why do you need
marketing and CRM software
to grow your revenue?
To find this out, let's summarize our findings about marketing automation tools and CRM. 
So, MA tools and CRM are like Yin and Yang, PB & J, Ross and Rachel — they're meant for each other and work better in a pair. 
And such integration doesn't necessarily require spending more — some companies have already integrated CRM and MA tools within a single platform, so you have a few go-to options.
For example:
Or, if you already have a CRM, you can choose from marketing tools tailored for CRM integration, such as Retainly, Mailchimp, Sendinblue and others.
Any of these options will bring your company several crucial benefits: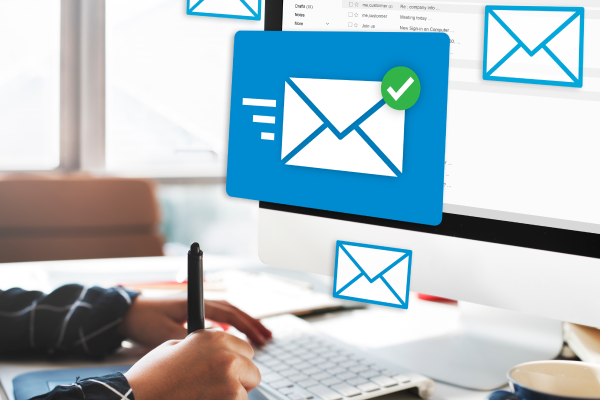 Personalized messaging for your leads and customers with perfect timing
With email marketing automation and CRM integration, you have data about leads and customers' interests to adjust your marketing campaigns. You can create ideal lead generation and re-engaging strategies with a personal touch and send messages exactly when your customer or prospect needs them.
Fewer duplicated routine tasks for your employees from different departments
When CRM and MA tools are integrated and cover the whole sales funnel, the system ensures that your employees don't duplicate each other's work. For example, a text message marketing automation tool and CRM will send just one message with birthday wishes instead of two separate emails from the marketing and sales departments.
Optimized marketing and sales cycles
No duplicates, availability of analytics, and automation help you to optimize workflow through the whole marketing and sales funnel from the first contact to the re-engagement activities.
Seamless and consistent prospect journey
Optimized workflow and personalized service mean that your leads have a perfect journey, where every recommendation and every email hits the target and leads to the purchase. 
More closed deals and increased revenue
As the culmination of all these benefits, you get higher profits by increasing sales and reducing personnel costs. 
The myth is busted. What does this mean for you?
Now we know that CRM and marketing automation software aren't the same or interchangeable. Sales agents and marketing teams use them, respectively, and for different parts of the marketing-sales funnel.
And this understanding opens up new opportunities to improve your company's performance.
First, knowing the difference, you won't stake everything on either CRM or MA tools only and, predictably, fail. Second, you'll use all the possibilities of integrated systems to increase the number and efficiency of sales.
And finally, now, you are probably in the mood to kick back and watch a couple of episodes of "MythBusters." Which, we're sure you'll agree, is a great way to get in some important relaxation! 😀