Back to all news
Why SMS Marketing Is Still Around
(and How You Can Use It)
February 28, 2023
Remember SMS messaging? In the shiny world of Instagram, TikTok, and instant messengers, you'd be forgiven for seeing it as dinosaur technology, somewhere in a cupboard with infrared ports and pagers.
So what if we told you that by ignoring SMS, you're missing out on marketing's quietest communication trend? Or that with the right management and targeting, SMS marketing can even beat email for open rates and impact?
In this article, we'll dispel the myth that text messaging has no place in the digital age. We'll also show you how to use SMS marketing like a pro to reach the exact customers for your message. 
But first, let's remember what SMS — and SMS marketing — is all about.
An introduction to
SMS marketing
SMS stands for Short Message Service — a pretty good summary of what the technology offers. The first SMS was sent way back in 1992, when phones had tiny screens and push buttons. It made sense to keep things short: the new and exciting way to communicate was with messages like "Going out 2nite. R u in?" Nothing more, nothing less. 
Fast-forward 30 years, and SMS has evolved into a full-fledged marketing channel.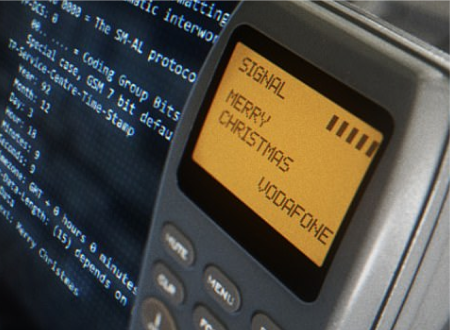 SMS marketing is now a strategy businesses use to reach their target audience through text messages. You can use SMS marketing for a wide range of applications, including:
Since you're probably already running campaigns like these on other channels, it's normal to have questions.
Why use SMS marketing when I can use a chat platform like WhatsApp? 
Well, only some people use digital chat, but almost everyone still has a phone. All you need to send a promotional SMS are an active phone number and permission from your customer to send messages. You don't even need an internet connection! SMS is like a direct line to the pocket of your target customer.
Isn't this what email marketing offers?
Yes and no. If you want to know how SMS shapes up against email, we'll cover the main points later. For now, let's look at what SMS marketing involves. 
How does SMS marketing work?
SMS marketing is about more than drafting and sending text messages: it takes a good strategy to reach the right audience for your message at the right time. 
There are four key stages in a good SMS marketing strategy.
Growing your tribe
First, you need a list of users who've given you the green light to message them. Building this list requires marketing tactics such as in-store sign-ups, website popups, or QR codes. You can encourage SMS permissions with a first-time order discount or a download with valuable information. 
Crafting the right message
Once you have your subscriber list, it's time to create compelling text messages that engage and inform your audience. Keep them short to fit the SMS character limit. SMS aren't meant for novels or long newsletters, remember? In addition, SMS are usually limited to 160 characters, which is even shorter than a tweet. So every character counts even more.
Connecting with subscribers through SMS
Most SMS marketing platforms allow wide-range SMS marketing — bulk SMS messages you can send to a large group of recipients with one click. We recommend a personalized approach, but you can still send bulk messages to a small target audience. 
Maximizing SMS impact
The final step to successful SMS marketing is tracking and measuring the results. You can use metrics like open and response rates and conversions to optimize future campaigns.
With the primer over, it's time to look at where text messages beat emails.
Email vs. SMS marketing: The inbox battle
How's your email open rate? Chances are, it's anywhere between 15% and 30%. Compare this with SMS open and response rates that can reach up to 98% and 45% respectively, and you already have a compelling reason to consider SMS as a channel.
Why such high stats? First, a phone's text app doesn't have a spam folder, which means your message will always make the inbox. Second, text messages are more often used for personal communication, so people are more likely to read them when they arrive.
Text messaging also wins hands down when it comes to speed. This makes it a great channel for appointment reminders or urgent updates. In contrast, emails can get blocked by spam filters or poor network access, leading to messaging delays.
While all of this is true, the SMS vs. email inbox battle isn't about picking sides but more about picking both as winners. With SMS and email marketing combined, you can reach a broader audience and include rich content in images, videos, and links.
As always, good marketing means choosing the right channel mix. Let's show you how to use SMS marketing strategies effectively and combine them with other channels for maximum results.
SMS marketing mastery: Expert tips for running effective campaigns
You're sold on the advantages of SMS marketing, but the question remains: how can you take your digital world by storm with a tiny text message? 
Use these best practices to get started. 
1. Create detailed user segments for better personalization
Just as with any marketing strategy, a personal approach will get you further than blanket messaging. With small groups based on interests, habits, and demographics, you can craft compelling messages that appeal to each persona.
This is a whole lot better than sending everyone the same message and hoping for the best. We're fans of bulk SMS marketing, but not to that extent!
2. Find the optimal time to send your text messages
Your customer may block email and WhatsApp notifications after a certain hour, but they'll rarely switch off their phone. This makes SMS marketing quite an intimate affair, and timing is critical. What good is your 90% discount if it wakes your customers up in the middle of the night? 
First and foremost, consider time zones if your audience is spread across different parts of the world. Also, consider user segmentation. SMS campaigns for retail can be more effective when sent during off-hours and weekends: times when consumers are more likely to relax and shop, giving your 90% discount message the most impact.
3. Run A/B testing to craft the best campaigns 
If you want to make sure that your SMS campaigns are the absolute best they can be, test, test, and test some more. With A/B testing, you can compare two versions of a marketing message to see which one converts best.
As an example, your first customer group might receive a message stating "Get 90% off your next purchase!" while the second group gets "Don't miss out on 90% off your next order!" A/B testing will tell you whether FOMO makes the second version more compelling.
4. Coordinate the experience your customers receive across SMS, email, and push notifications 
SMS will need to fit with your current omnichannel marketing strategy. Typically, SMS is good for quick updates and short deal offers, while emails are good for detailed information, and push notifications fit customers who don't want to miss a thing.
The challenge is to get your marketing consistent across all these channels, which can be difficult if you have different platforms for each one. This is where text message marketing software comes in as the solution for centralizing and automating all your marketing activities. A comprehensive platform with the right integrations can save you time and energy and help you reach your customers with just one click.
What's the power of SMS marketing software?
SMS marketing software lets you send targeted text messages to your customers to promote your products or services. With a flexible marketing automation system, you can visualize your customer funnel and even see exactly where your customers are getting stuck and what's causing them to fall out of the funnel.
What's more, SMS marketing platforms can relieve you of the tedious task of customer segmentation, which goes far beyond geographic or demographic criteria. Just set up your rules and click to see how they apply to each of your groups.
With the right SMS marketing app, you can even automate A/B testing. All you need to do is to set up your variables and audience groups, launch your campaign, and sit back and watch the results roll in. No more guessing how many people opened your text message or how many clicked on your push notification — it's all there, at your fingertips. 
In short, whether you're advertising by SMS, spreading the word about your brand, or just saying hello, text message marketing software is the way to go.
The lowdown on SMS marketing
SMS marketing isn't dinosaur tech. When used well, this marketing approach can give digital channels like email marketing and instant messaging a real run for their money in terms of open and response rates. 
Fortunately, marketing channel choice isn't an either/or. SMS marketing may be the king of instant messaging, but email is still a powerful tool for building relationships and nurturing leads. With a good marketing automation app, you can add SMS marketing to your marketing mix and increase your overall reach and impact.
Automate your customer engagement with Retainly, a MACH-powered marketing automation platform.
Book a demo today, and let us show how you can reduce your administrative burden and save time for more creative tasks.