Before using SMS templates, please ensure you have the proper set-up. The contacts' phone number is required to get started. 
In general cases, it is also a best practice to format all phone numbers using the E.164 format which is an international standard that can have a maximum of fifteen digits and looks as follows:
(+)(country code)(subscriber number including area code)
| Country | Local | E.164 |
| --- | --- | --- |
| Canada | 647 997 7876 | +16479977876 |
| UK | 020 8743 8909 | +442087438909 |
*Depending on the SMS provider, the phone number format might differ. Check the info in your provider documentation. 
To create a new SMS template, first of all navigate to [Templates] section select [SMS]
From here click on [Create] to generate a new email template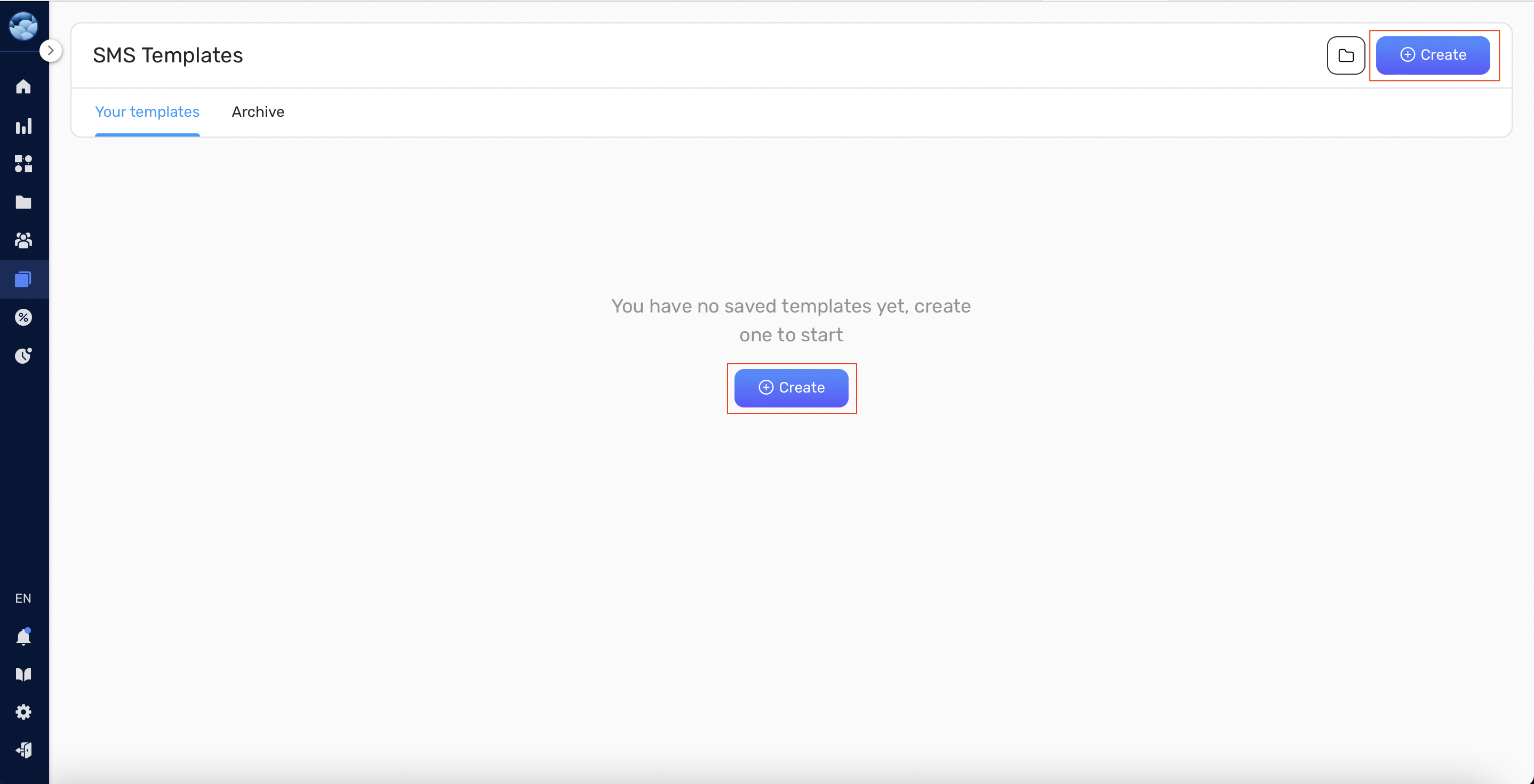 Afterward, you will see the SMS template creation appear before you. From here, you will be able to modify and customize the text the user receives on their mobile devices, as well as choose a receiver and a sender.
After you save your template,  you will be redirected to the main sms templates page, where you will be able to access all the templated that you've created so far. 
If you would like to make changes to the existing sms templates, navigate to the template and click on the three-button icon at the right of the object