Getting Started with Viber Templates #
Viber messages are powerful for engaging with your customers through one of the most popular messaging apps. They can be used to send updates, offers, and communicate directly with your audience. In this documentation, we'll guide you through creating Viber templates in the Retainly app.
Creating a Template #
To create your Viber templates, follow these steps:
1. Start by navigating to the Templates section and then select Viber.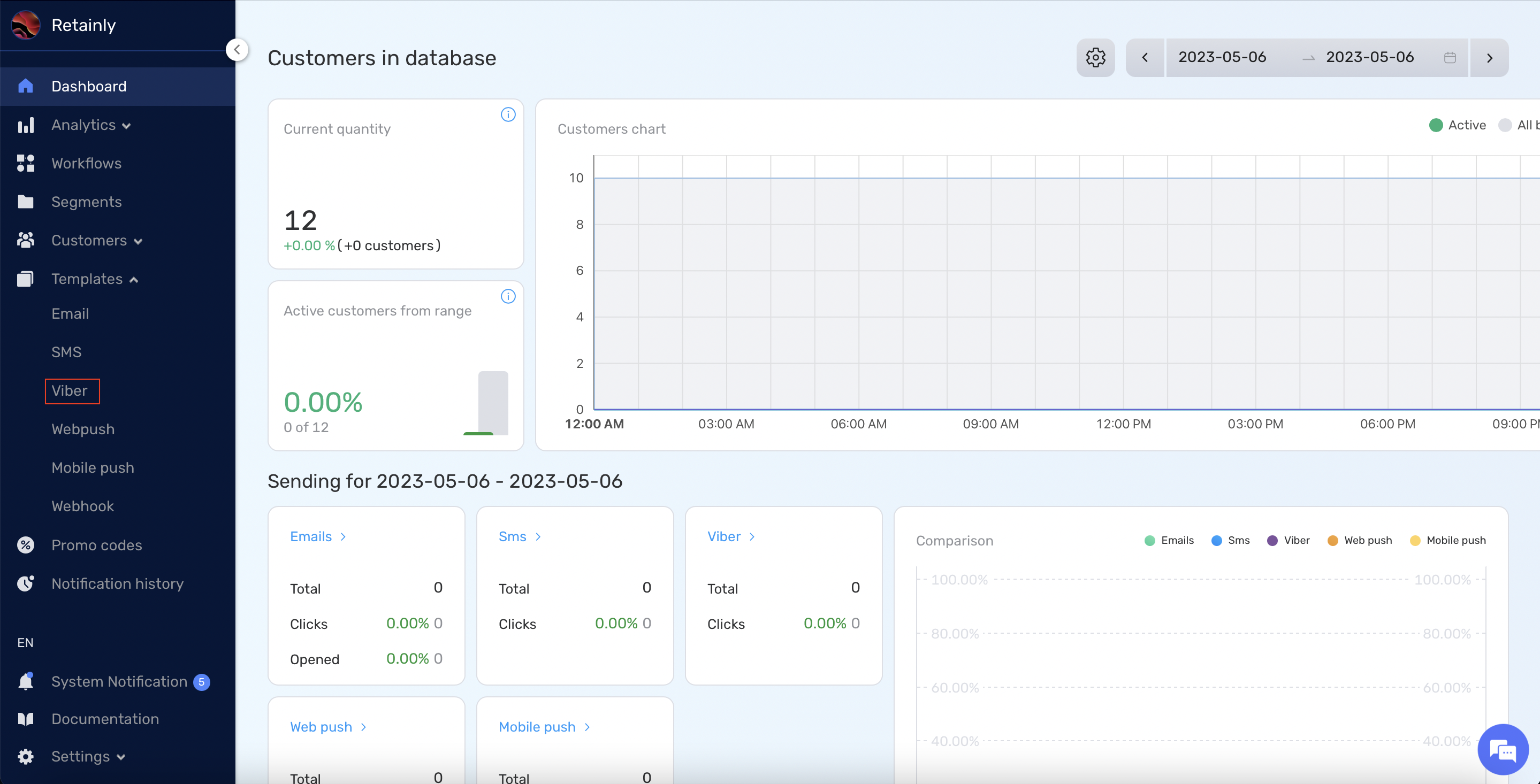 2. Click on the Create button to begin crafting your new Viber message template.

3. Give your Viber template a unique name.

4. Now choose the Viber integration that you would like to use for sending your Viber message under the "Sender" selector
5. You'll also need to choose the customers field that corresponds to their phone number under the "Send to" selector

6. At this stage, you'll have the opportunity to customize various elements of your Viber message:
Text: write and customize the text that the user will receive
Button (Optional): Add a button with call-to-action text and links, directing the recipient to take specific actions like 'Learn More', 'Buy Now', etc.
Media icon (Optional): Add an image that will be sent with your message

7. After you have customized your Viber message template, preview it before saving.

8. Once you are satisfied with your Viber message template, click the Save button. Your new template will now appear on the main Viber templates page.
And that's it! You have successfully created a Viber message template in the Retainly app. Use these templates to engage your customers more personally and effectively through Viber. Happy messaging!